The night before...
Its the first night in the new flat, and I'm here by myself. It's a bit quiet and a bit eerie, but I'm glad I'm finally in. It's been a bit of a mission - we actually got the keys last Saturday and oh man, what a disappointment. The flat hadn't been cleaned (and it was disgusting, epically grimy and gross) and the landlord had left a whole bunch of shit behind (crap tons of STUFF. Examples: half full bottles of cleaning products, the end of a bog roll, a pair of glittery wellies…) and after being so excited to finally move in, I was a bit heartbroken.
I spent all week chasing the agency (who, poor them, is clearly super busy) to get things sorted and its FINALLY come together. I spent all last night packing up most of Zee's stuff at his old place. Which was less than fun, we spent a while sniping at each other and then not sniping at each other. Packing and moving is stressful you guys! Also, I kind of can't believe how much stuff we have...
And now, today, he's in Wales. Whaaaat. The plan is that I'm going to move all of our stuff in. All by myself. Uhm, okay. I think he feels a bit guilty about leaving me to it, but at the same time I suspect he's pretty glad. I'm not worried really, I've booked a van for tomorrow morning and I hope some friends are going to help me move.
I can't wait to have all our stuff in here. It's going to be great! I'm not sure how it's going to go though... we have SO MUCH SHIT it's insane. It's going to be at least three vans worth, I think. Ahhhh, it's so crazy. Still, I'm moving in with my guy! I'm excited.
On the day.
I tweeted it. Partly in a passive aggressive this-is-so-much-work-and-I-can't-believe-Zee-is-in-Wales way, partly in a I'm-totally-capable-hear-me-roar way. It's convenient now, because I can share it with you. Spoiler, totes had it's up and downs!
Moving day. So far perpetuating all the 'women can't drive' stereotypes because I can't even get the fucking van to reverse! #soConfused
— @ellyrarg June 7, 2014
My pride is taking a massive hit, you guys. Usually I'm all 'I CAN DO ANYTHING' & I'm defeated. What the fuck, van!
— @ellyrarg June 7, 2014
Okay, called for back up. @claire_moull is on her way. She's awesome & will fix the girls can do anything imbalance!
— @ellyrarg June 7, 2014
Also, irrationally angry at Zee for being away THIS weekend because then my girl power pride would be intact due to ignorance...
— @ellyrarg June 7, 2014
Haha, oh dear. @claire_moull just called. She's lost! Moving day is off to a terrible start... And it's raining. Did I mention that bit?
— @ellyrarg June 7, 2014
So, @claire_moull just showed me the magic get it in reverse lift up the lever trick. OMG.
— @ellyrarg June 7, 2014
Woop! Made it to the first place!! Droooooove a manual and it was awesome! Although... What's the speed limit in the uk? Cause miles wtf?
— @ellyrarg June 7, 2014
Of my army of helpers, only one braved the rain to help so far... and now she's gone to get her eyelashes done. Welp.
— @ellyrarg June 7, 2014
Which is to say, Im totally capable of moving a mountain of stuff from the van parked illegally, through the gate + up an elevator by myself
— @ellyrarg June 7, 2014
Let's do this!
— @ellyrarg June 7, 2014
Fail. Rolled the bean bag down the stairs in front of me, now there's a massive drop on the other side... #movingLogisticsFail
— @ellyrarg June 7, 2014
Tried climbing over it... Got a bit stuck. Good thing my army went home so there's no one to witness my inelegance pic.twitter.com/4QemNY1CLD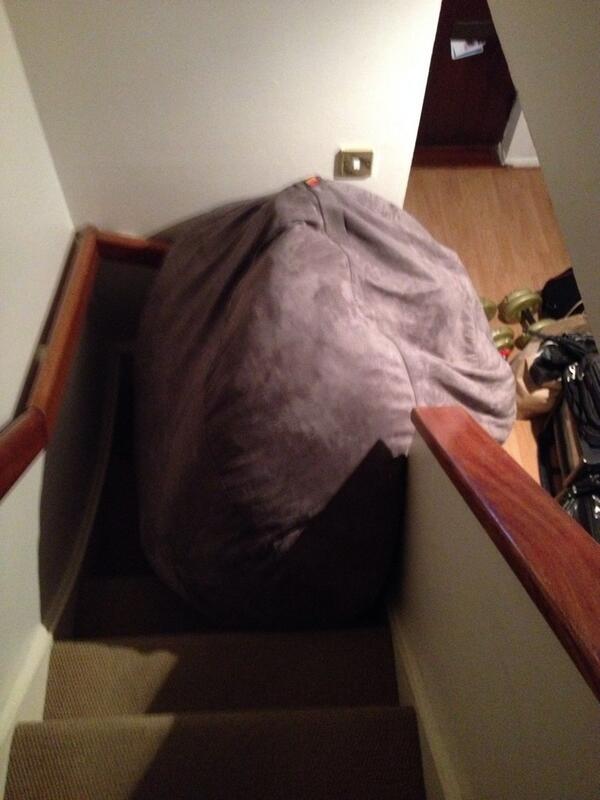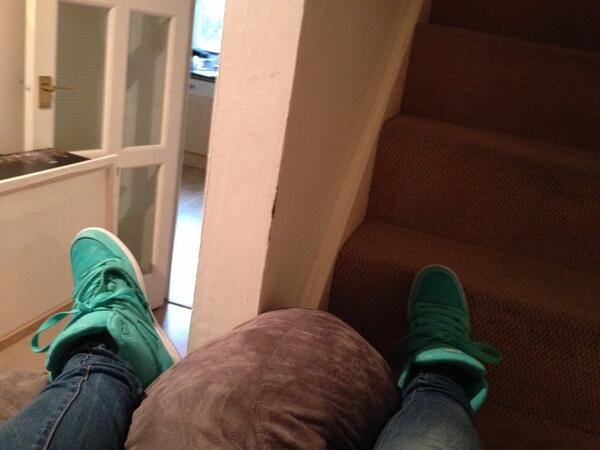 — @ellyrarg June 7, 2014
It's like gravity is working against me!
— @ellyrarg June 7, 2014
Made it to the new place with everything intact! May have gone on a tiki tour around Wandsworth on the way, but it was lovely!
— @ellyrarg June 7, 2014
Have unpacked HALF the van on my lonesome. I feel like a rockstar, I can totes do ANYTHING right now! #winningpic.twitter.com/XqVCnTSI8X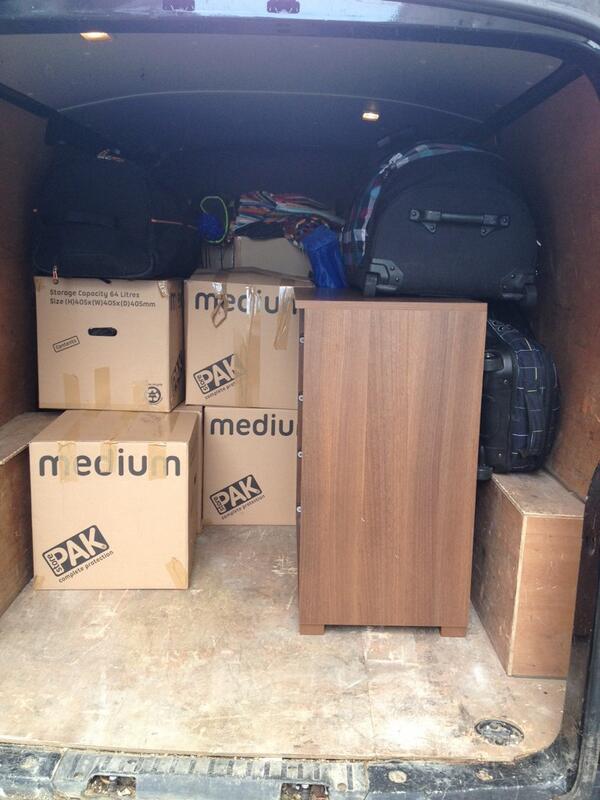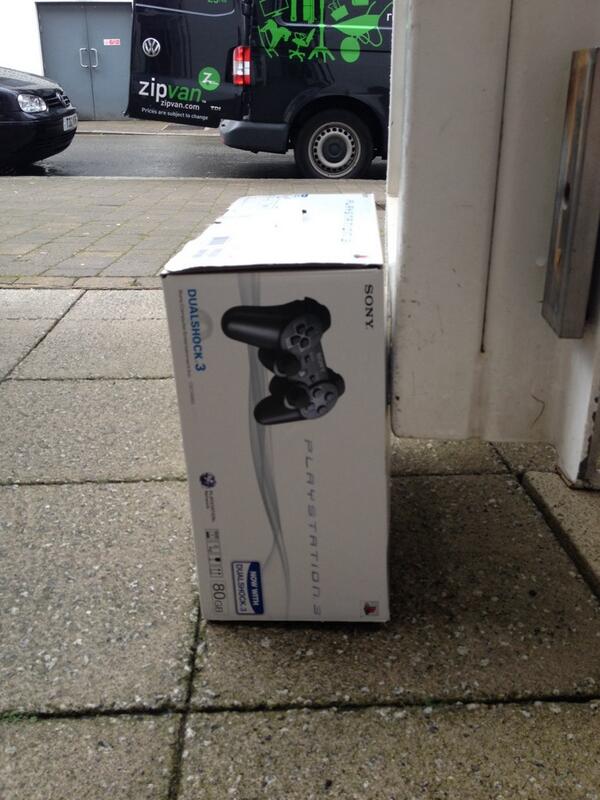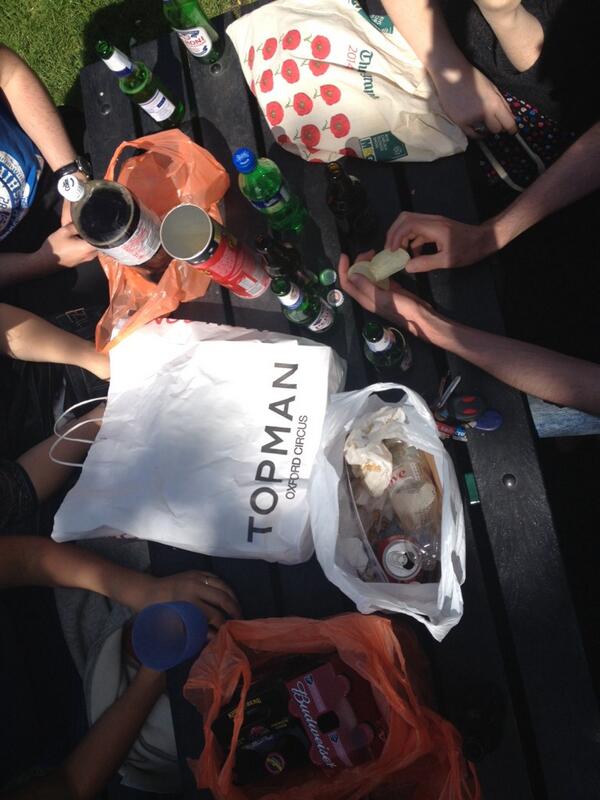 — @ellyrarg June 7, 2014
Phew! So. I moved two vans worth of stuff mostly by myself. The crew (all seven of them!) showed up when I was moving the last box, and the helped me collect and unload a final van load.
My friends? Apart from missing most of the move, are THE BEST.